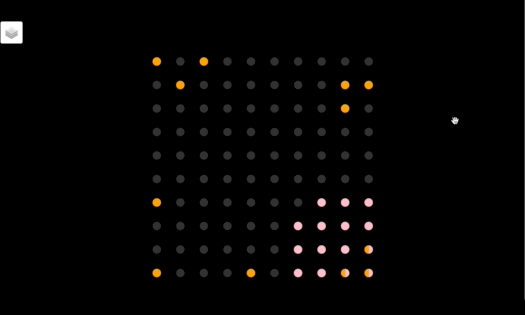 Some Goodies for Our Loyal Patrons
We've been focusing on improving the quality of perks for our Patreon subscribers. Imperial Conflict is not and will never be a pay-to-win game, thanks to the support of our wonderful community, and especially our Patrons.
Your support is welcome, very much appreciated, and will help Imperial Conflict keep its development moving. We are 44% of the way to our next goal of $500, which is anywhere between 6 and 278 subscribers depending on which tier is chosen by our future subscribers. Every subscription helps, including yours!
Player-Created Maps!
It's finally here! Creating a galaxy in your image (or whatever image you prefer) is now possible. We've successfully ran our first player-created map with Concord, as seen below: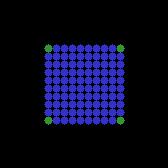 This appears simple, but its design is significant. It was designed by Cadomark with the intent to place 4 starting families perfectly equidistant from eachother while also buffering the system cluster with empty space around it to negate the map-wrap effect.
The result was a round where each of the 4 teams started out with identical positions relative to eachother and relative to explorable systems, which is a significant deviation from our normal maps which focus more on random system distribution.
The system density was a signficant change as well; with literally no empty systems inside of the cluster, every player was always 1 tick away from potential expansion.
This is a great example of how we can experiment with our norms, and even throw them aside to try something drastic and new. If you can imagine a map shape, you can create it.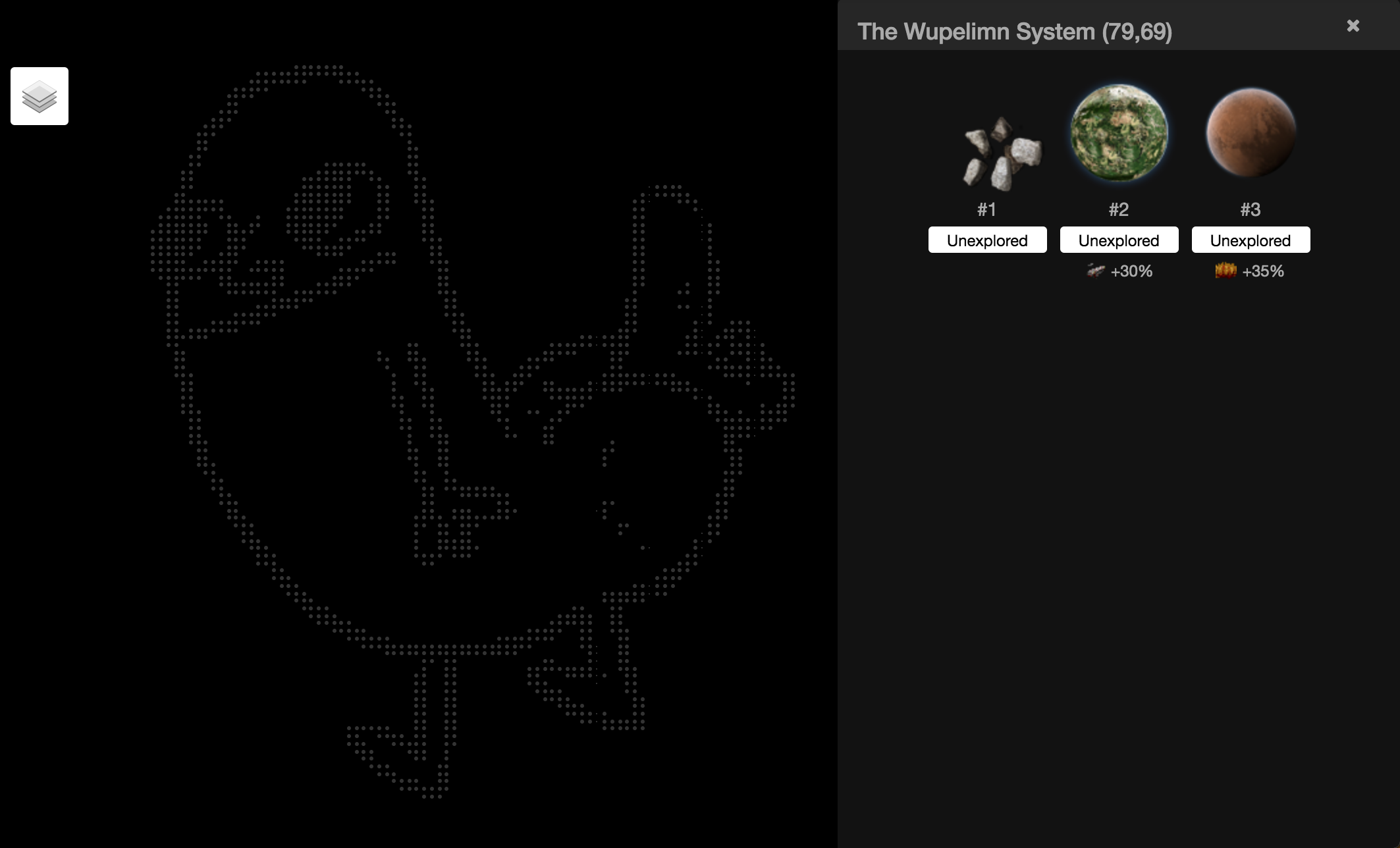 Indeed, the possibilities are endless.
This feature is available to all Patron Warriors. Support IC and create your own custom map and galaxy at the same time!
Player-Determined Tick Speeds
Not only was Concord the first player-created galaxy to utilize custom maps, it was also the first galaxy to run in our new Hyper universe.
The Hyper Universe ticks every 15 minutes, compared to every hour (Classic) or every minute (Chaos). It's a nice middle ground between the standard slower pace of the original game and the insanity of chaos galaxies.
Patron Warriors, when creating galaxies, can now specify which Universe they want their creation to run on, amongst other settings.
Retroactive Custom Galaxies
It's taken us awhile to get the galaxy creation process working right. We still have lots of work to do, but it's finally starting to feel at least a little smooth.
Unfortunately, we've since lost some Patreon subscribers who were less than satisfied with their perks at the time of their subscription. This is understandable, and to make things right, we are retroactively offering galaxy creation to any Patron Warriors who were ever subscribed, even if they are no longer.
If this is you, please send a message to our Staff and we'll get you set up. Your patience has been appreciated!
Some Goodies for Our Newbies
Imperial Conflict can be a bit of an overwhelming experience for first-time players. We've added a couple of features to help with this.
Interactive Tooltip Tour-Guides
We've started rolling out Tooltip "Tour-Guides" for individual page sections. They can be initiated by clicking on the (i) icons as seen below: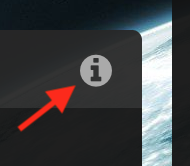 This will start a multi-step tour for the relevant section:

Not all sections have this yet, but more will be coming soon to help new players learn the game in a more direct and useful way than relying on external guides.
Manthano: The Training Galaxy
We now have a dedicated training galaxy for new players. Attacks are forbidden, and new players are free to stick around for as long as they want, with the caveat that the top 20% will be routinely "graduated" to make room for more new players.
... this galaxy's primary intention is to provide a casual, non-aggressive environment to learn the game. In-game rankings are still kept, however this galaxy does not have an end-date and as such will have no end of round rankings.
You can read the full post here.
Some Goodies for Everybody!
It isn't just Patrons and Newbies getting love this month. There's a little something for everbody.
Family Council
We have a win in our battle against tedium! In non-solo galaxies, you can now see the entire family's resource production. An example is below:

This will help faciliate family planning, and economic strategy in particular.
Public Player-Created Galaxies
Touching again briefly on custom galaxies, the rules have changed a bit here: when we recently re-introduced them, they required at least a $1 Patreon subscription to play.
This is no longer the case; player-created galaxies can now be made public for anybody/everybody, including non-Patrons. Huzzah!
The Imperial Conflict Multiverse
With the addition of The Hyper Universe, we have now formalized The Imperial Conflict Multiverse. Going forward, we will be providing different speeds of gameplay to cater to different play styles. For those who aren't familiar, we now have:
Classic: Ticks every hour
Hyper: Ticks every 15 minutes
Chaos: Ticks every minute
We just announced that Supernova 33 will be the first competitive galaxy to exist across all 3 universes. This is new to all of us, so feel free to join in as we all discover the impact this will have on the larger Imperial Conflict experience.
Galaxy-Limit Increase
Speaking of multiple galaxies, the 2-galaxies-per-player limit has been increased to account for the different Universes.
Players are now limited to 2 Galaxies per Universe, which means for 3 Universes a single player can play up to 6 Galaxies at once. Brave are those who try!
Thanks for Reading!
As always, thank you for reading. Here's to more updates to come!
Also, here's one last plug for good measure. ;)